To setup
Outlook 2013
for use with Racine-Web Design's Zimbra Mail Server follow these steps:
Select 'File' and then 'Account Settings' > Account Settings...
You'll see the screen shown Below: Click 'New...'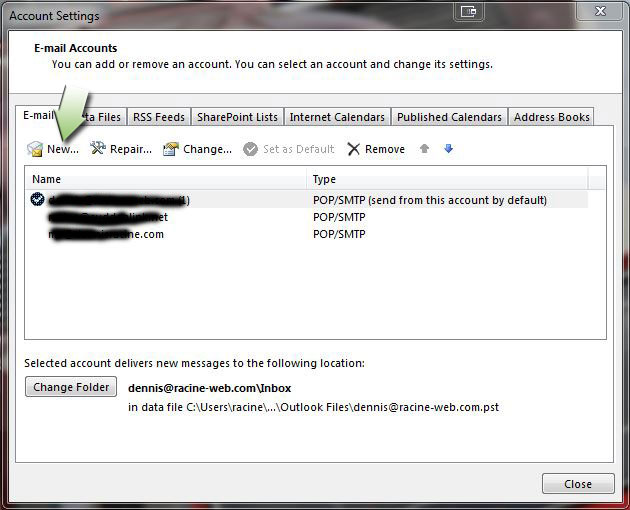 Then Select 'E-mail Account' as below: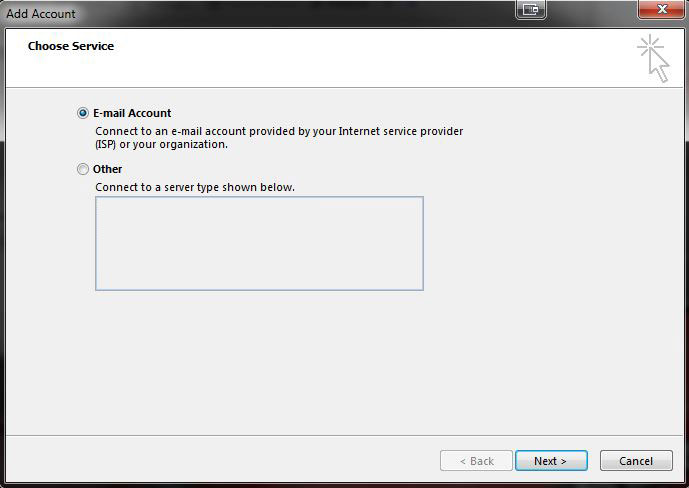 Select 'Manual setup...' as below: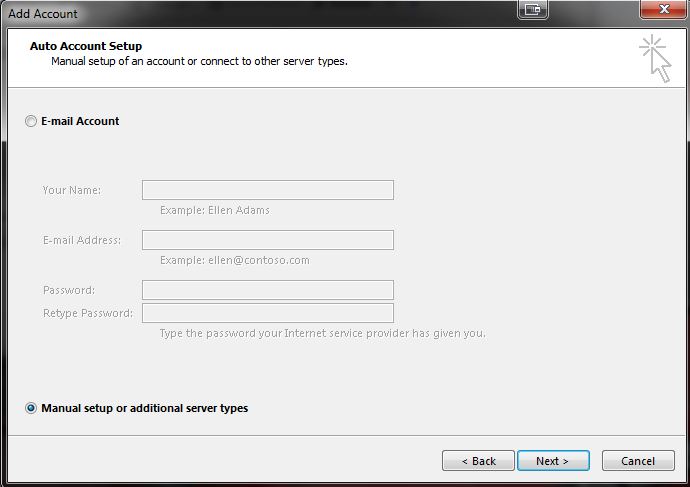 Choose Service as "Pop or IMAP" (we support both, but we'll be covering POP here)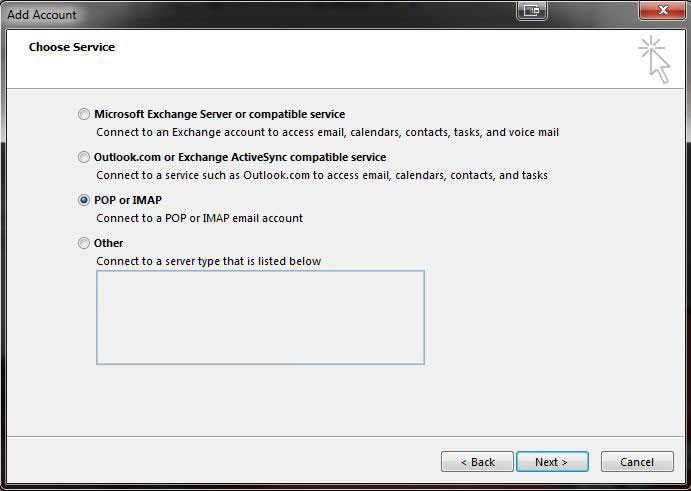 Then fill out your account information. Replace "yourdomain.com" with your actual domain (do not use any < or >)
then Click "More Settings..."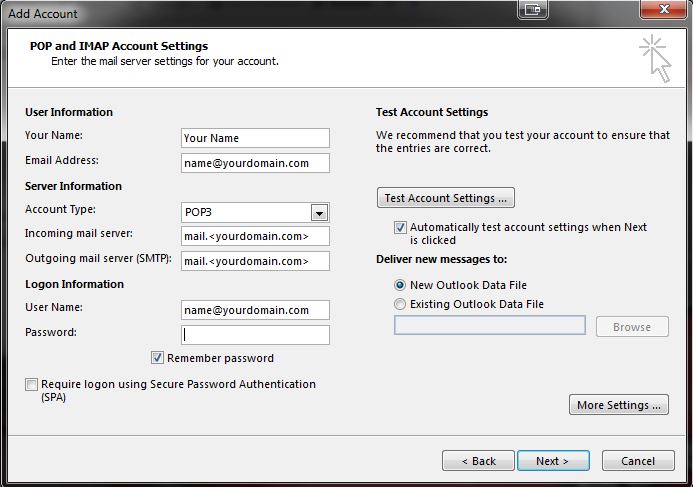 In "More Settings..." Select the "Outgoing Server" tab and select the checkbox "My outgoing server (SMTP) requires authentication.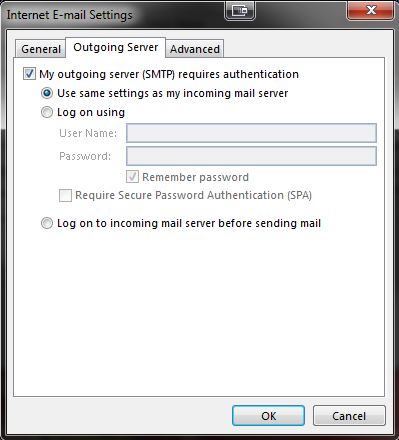 With the previous window open now click the "Advanced" tab. Change the Outgoing server (SMTP) port to "
587
" and "
Auto
" for the "Use the following type of encryption connection" just below.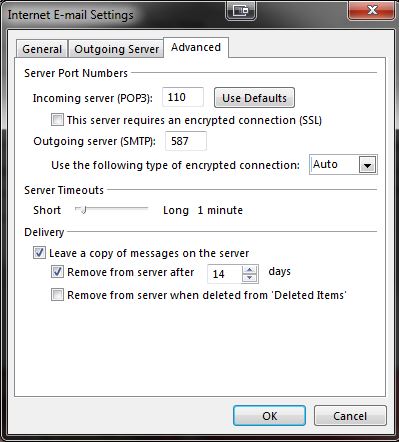 Click OK and then NEXT to test your connection.
You
may
get a secuirty warning as below: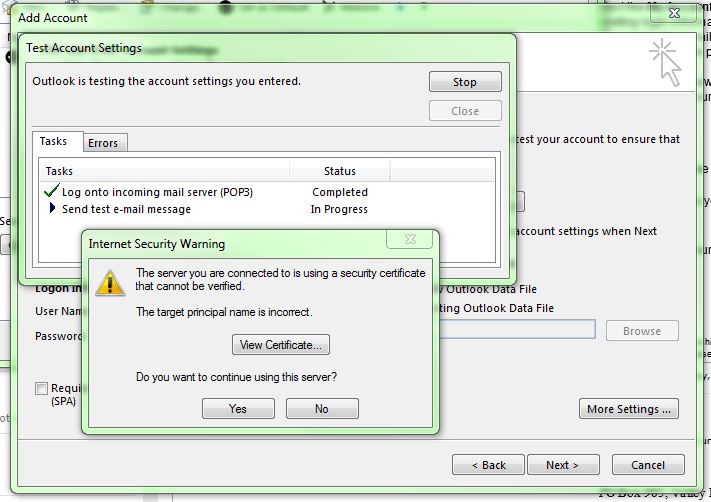 If so, click "
View Certificate
" and you'll get the following screen, click 'Install certifcate'.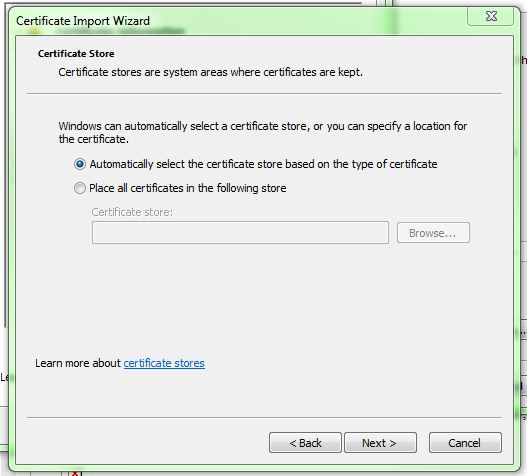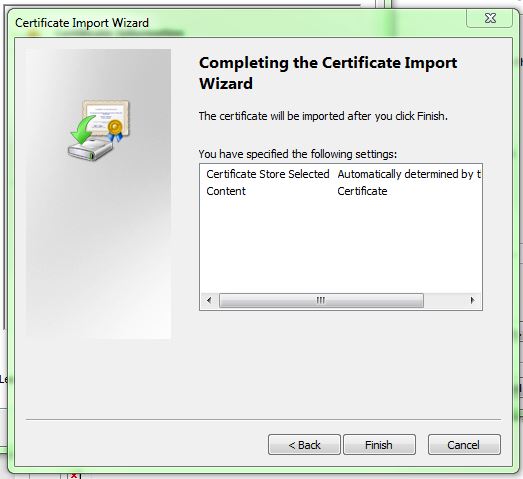 After you've completed the certifcate installation, you're good to go to complete and test your connection: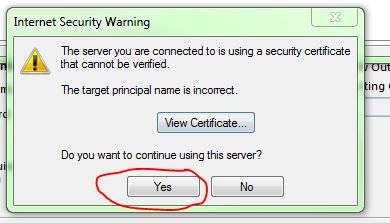 Click OK and you're done!
---
Other mail clients:
The main settings you need for any mail client is the incoming/outgoing mail server addresses and the ports. Below are all the essential settings you'll need:
Account: <yourcompleteemail@yourdomain.com> Anytime you're asked for your 'account' this will ALWAYS be your FULL email address.
Incoming Mail Server: mail.yourdomain.com : 'yourdomain' would be of course your actual domain name with "mail." in front.
Incoming Mail Server Port: 110
Encyption or "this server requires SSL": set to OFF.
Outgoing Mail Server: mail.yourdomain.com (same as incoming)
Outgoing Mail Server Port: 587
SSL: Off
Encryption Method: Auto or TLS